MESSAGE FROM THE CEO
Esteemed shareholders, customers, business partners, and colleagues,
In the light of the vision of being a "Best Bank" determined by a long-term perspective, TEB is focused on creating increasing value added not only for the Bank itself, but also for its employees, customers and for all stakeholders in a wider sense. In this context, TEB created value for all stakeholders, particularly its millions of customers in 2015, by implementing numerous projects in many areas ranging from innovation to sport, financial literacy to enterprise and from SMEs to women entrepreneurs. TEB unwaveringly maintained its growth in accordance with its strategic plans.
Economic growth held back by a volatile global and national environment
Turkey's macroeconomic performance came under pressure from the delays caused by holding two general elections and volatility, especially in the markets of developing countries in the second half of the year. However, Turkey's economy notched up growth in the third quarter of the year, backed by domestic demand-driven growth. While the rate of growth was limited, it did represent a success among developing countries. It is estimated that GDP growth was around 3.5% in the 2015 full year.
The improvement in the current account deficit to GDP ratio also continued in 2015. The banking sector held up well and continued its growth in the challenging macroeconomic conjuncture, while the current account deficit to GDP ratio decreased from 5.8% in 2014 to 4.8% in 2015 with the support of historically low oil prices. The profitability of banks remained unchanged in 2015 although there has been some softening the rate of increase of credits.
We left behind a successful year in parallel with our predictions and objectives.
As an experienced and innovative member of the Turkish banking sector, we have completed 2015 successfully in line with our predictions and objectives.
Although 2015 was a stagnant year for the banking sector, TEB maintained its strong position in areas such as financial structure, profitability and return on equity, and continued its balanced growth.
During the past year, TEB's total assets amounted to TL 71.96 billion, marking 14% growth, with total deposits amounting to TL 44.4 billion, with 13% growth. Shareholders' equity increased by 18% to reach TL 6.96 billion. TEB's capital adequacy ratio stood at 13.94%.
Our loan volume amounted to TL 53.21 billion in 2015. Our credit volume, that demonstrates our indirect support for Turkey's development, employment and exports, continued to grow. Our loan volume increasing by 17%, accounted for 74% of the balance sheet at the end of 2015.
Loans extended to the SME segment continued to account for the largest slice of our total loan stock with a 46 % share.
While our non-performing loans ratio stood at 2.28%, I am delighted to say that we managed our credit portfolio in a risk-sensitive manner and with success. We owe the sustainable health of our credit portfolio to accurate lending, meticulous monitoring and a careful follow-up policy as well as our banking strategy that is SME-centric and focused on sectoral diversity.
While we achieved success in all banking areas where we operate, our participants also reached their targets in 2015. Our net banking income grew by 16% to reach TL 3,851 million in 2015, and TEB completed 2015 with a pre-tax profit of TL 1,077 million. Our net profit increased by 42% in 2015 to reach TL 882.5 million.
As a result of our efforts to improve productivity and efficiency, the rises in our return on equity and return on assets ratios also continued in 2015. As of year-end, those ratios stood at 14.7% and 1.3% respectively.
We are working intensely in different areas towards our objective of becoming "the bank that first comes into the minds of customers".
Within the scope of synergic collaboration that we have developed with our partner BNP Paribas, TEB continued to make a difference to its customers in 2015 in a wide range of services, from foreign trade financing to cash management and investment banking.
The foreign trade financing models that we have developed to meet the needs of customers combined with the competitive advantages provided by Trade Center of BNP Paribas, which has an expansive network in more than 100 locations in more than 60 countries around the world, allow us to offer rapid and exclusive solutions with competitive costs to our customers.
Cash Management is an area which we have long been investing in. Cash Management has continued to be one of the areas where we support our customers through our "Consultant Bank" approach as well as our innovative products and services. This area has continued to develop. Our collaboration with BNP Paribas positions us as the only Turkish bank to offer cash management services in 57 countries of the world. Our main strategy was constructed on differentiating ourselves from the other players in the sector by providing counselling to our customers, a wide product range and a superior quality of service.
In 2015, our successes were recognized with 16 innovation awards in the international arena, which made us proud. The TEB Cash Management Academy, which we conducted the first time, provided an important platform to examine the new dimension that we will add to banking in a digitalized world in detail.
We successfully renewed our syndicated loan.
TEB renewed its one year syndicated loan to support foreign trade, which matured in August 2015, increasing the size of the loan by 115% compared to the previous year. A total of 33 banks participated in the loan which consists of Euro and USD denominations, totaling EUR 544 million. This renewal is an indication of the strong reputation TEB commands in international markets.
Entrepreneurs began to implement their projects with TEB's contribution and support.
Three years ago, we launched Turkey's most comprehensive Enterprise Banking by positioning TEB at the heart of the entrepreneurial ecosystem, the importance of which is growing in Turkey as well as all over the world.
TEB continues to implement various projects through its "Consultant Bank" approach that is adopted for SME Banking and Enterprise Banking in a market where enterprise is so important.
Offering Turkey's most comprehensive Enterprise Banking services, TEB provides training and advisory services to those who have business ideas in the TEB Enterprise House. TEB provides office support to entrepreneurs with potential as well as providing them with the opportunity to promote their projects through investor and customer meetings in the TEB Incubation Center.
To date, around 2,900 new business ideas have been brought to our Incubation Center, 280 of which have been accepted, with 10 entrepreneurs being awarded investment.
We share all our means with our entrepreneurs who aim to open themselves to the world, who are innovative and who have value-added ideas through TEB Enterprise House that we opened in the Silicon Valley, USA, which is the global center of enterprise. We extend every support to them, from offering advice to establishing a network.
In addition, we bring together the entrepreneurs with angel investors through the TEB Private Angel Investment Platform and the TEB Private Investor Club. We mediate for the entrepreneurs to present their innovative projects to capital owners and thus we develop alternative investment instruments for the customers of TEB Private Banking.
It is a source of pride and pleasure for us when the entrepreneurs, who we support under the roof of TEB Enterprise House, begin to realize their ideas by finding customer or angel investor support.
The Enterprise Index survey carried out with the support of our bank and under the leadership of KOSGEB is the most comprehensive survey of its kind in the world. The results were announced in 2015; the survey found an openness regarding entrepreneurial activity, and importance is attached to the subject in our country. According to the Global Entrepreneurship Monitor 2014 Turkey survey, 35 in every 100 people in Turkey aim to be an entrepreneur within the next three years.
In 2016 and beyond, TEB will continue to encourage enterprise with the support of our country's workforce that is young, educated and open to new technology and innovation. TEB will continue determinedly to smooth the way for innovative ideas and will produce business ideas with added value for the economy, and will continue to deploy its resources for entrepreneurs.
We continue to achieve firsts in the area of women's Banking.
Since 2005, TEB has been providing necessary information, training and consultancy support to SMEs for them to be stronger in the competitive playing field by helping them build their businesses and use the financing extended to them in the right way, and has guided them regarding the ways in which they can use their investments. TEB began to offer women banking services by setting up a separate department in 2015 to support women SMEs and entrepreneurs and strengthen their presence in business, which is a first in the sector.
TEB sides with women through the Consultant Bank approach, not just by providing financing in business life. TEB also provides support to women running SMEs and entrepreneurs through specifically designed products and services in various subjects, principally finance, the market, training and networking.
Moreover, TEB brought women entrepreneurs together with the women of business life, who inspire with their success, in the Women's Academy in order to strengthen the presence of women in today's business world and to develop their businesses.
We will mobilize all of our resources to overcome the barriers women face in business life, to ensure that women join business life as producers, not just consumers, and to increase their presence in the workforce.  We will continue to strengthen Women Banking through the work we have developed in this field in the coming period.
We see an economy based on innovation and added value as the future of our country.
We also continued to provide innovative products and services to our customers, in addition to our efforts to spread the culture of innovation by encouraging our employees, university students, technological entrepreneurs and customers through activities related to innovation.
In 2015, TEB organized the ninth Traditional TEB Traditional Mind-Idea Competition that is one of the biggest reflections of TEB's innovation activities outside the corporation. A total of 13,900 projects were submitted to TEB through the Mind-Idea Competition in 2015 with applications received from the www.icatcikar.com site. The site was viewed 186,000 times from people in 95 countries.
Innovative ideas received from TEB's customers, university students and young new graduate professionals were transformed into new products and services provided to TEB's customers.
Always one step ahead in the sector by carrying its activities in the field of innovation one step further, TEB initiated the TEB Internal Entrepreneurship Program in 2015. TEB created an ecosystem in which the innovative creativity of entrepreneurial employees will be revealed, and they can demonstrate their performance.
TEB gathers innovative, creative and entrepreneurial employees through Hackathons (also known as a hack day, hackfest or codefest) carried out within the scope of the TEB Internal Enterprise Program. TEB provides a project marathon environment in which they develop their projects through an exchange of ideas. The bank continues to support its employees through training and mentoring for them to transform their ideas into profitable businesses.
We continued to serve as a pioneer in digital banking that has strategic importance for our bank, through innovative products and services in 2015.
CEPTETEB is the new address for new generation banking through which we reached to 140, 000 customers in a short period of time. CEPTETEB is an innovative platform which provides services through Internet branch, Mobile branch, Support Center and ATMs without leaving the branch.
In 2015, 82% of our customers used digital distribution channels provided by our bank. The internet banking base had more than 780,000 users at the end of the year, notching up 40% growth, while the number customers using mobile banking actively had doubled during the year to exceed 450,000.
Digital banking accounted for 83% of TEB's total banking transactions with the successes that we achieved in digital banking. In 2015, TEB's digital banking channels accounted for 69% of our customers' deposits transactions, 87% of withdrawals, 79% of credit card payments, 84 % of bill payments and 87% of money transfers.
The trend of moving transactions from the branches to digital channels allows us to reduce operating costs and our income-expense ratio, and positively contribute to TEB's overall competitive advantage.
Our target for the coming period is to transfer all possible banking operations to digital channels and thus to balance our cost base at a much lower level by using our branches as more effective marketing points.
Another key development in 2015 was our investments in mobile and wearable technology. We continue to our investments in this field, which we see as an important component of digital banking. In 2014 we had invested in apps for the Samsung Gear 2 smart watch and Google Glass, with new investments in 2015. TEB implemented the CEPTETEB and Practical Borsa applications that are unique for the Apple Watch.
TEB has been the first and only bank to feature on the Apple Watch with these two applications.
My New Generation Bank
TEB implemented the "My New Generation Bank" project in order to make banking transactions easier and more practical for its customers.
TEB provided a much improved service by expanding the banking transactions conducted from ATMs with the "My New Generation Bank". Once this project is completed, our customers will be able to carry out transactions that require a written signature such as housing loans as well as transactions that would normally require physically attending the branch such as withdrawals, deposits and credit card delivery from ATMs. We also included a module into the system through which our users can access live support by connecting to customer representative when they need to.
Another issue I would like to mention within the context of our approach to Innovation is that we brought the WAVE Innovation Exhibition to Istanbul. This exhibition, which was designed by BNP Paribas, our global partner was within the scope of the Turkey Innovation Week that we support through our strategic partnership with the Turkey Exporters Assembly (TIM) in 2015.
An expanding scope and domain for our responsible banking approach
TEB Family Academy that we launched through our "Responsible Banking" approach in 2012 was established in order to leverage society's financial literacy and develop public awareness of saving. We continued our efforts in this vein in 2015. When considered together with the training we provide outside the branches upon invitation from NGOs and institutions, as well as the training in our branches, the TEB Family Academy has reached 200,000 people so far.
As a result of our work to carry responsible banking approach to new heights, we launched the "Social and Financial Education Through Art" project aimed at elementary school pupils, within the scope of cooperation with the Ministry of Education and UNICEF.
We ensured that this project entered the school curriculum in the 2014-2015 school year for the first time in Turkey. Our objective is to offer financial literacy activities to a much wider audience on different platforms by developing our collaboration with the Ministry of Education. We plan to provide financial literacy training to 5 million people over a 3 year period through the "I can manage my Budget" project that we launched in this direction. To sum up, we continue to expand our domain and reach a much wider stakeholder audience.
We continued our support for tennis by hosting some of the world's leading tennis players in Istanbul.
Our Bank achieved success of international scale in tournaments such as the TEB BNP Paribas WTA Championships and the TEB BNP Paribas Istanbul Cup international tournaments which we have organized since 2010 in order to attract new tennis players and to help bring tennis to the masses. The bank carried tennis fever to a peak by hosting Roger Federer in Istanbul during the ATP World Tour 250 in 2015.
We will continue to contribute to the national economy in 2016.
TEB will continue to provide increasing added value to the national economy in the coming periods, as it has until now. TEB targets productivity-driven growth by generating value for all stakeholders as well as numerical growth.
Emerging digital platforms are one of the issues that we attach key importance to. At the same time we will continue to stand by our customers with our alternative distribution channels and extensive branch network.
We will work to offer products and services with high value-added on the axis of efficient use of resources and productivity by paying attention to efficiency in all areas. We will create alternative solutions to raise the rates of saving in our country through employment and further building women's participation in the workforce.
We will continue our synergic collaboration with BNP Paribas, one of the world's most reputable banks, in every front of our operations in 2016 and will work to increasingly benefit from this powerful synergy. We are committed to moving our specialized and differentiated structure even further forward with the strength that we derive from the contribution provided by BNP Paribas's worldwide extensive service network.
The strength of BNP Paribas, our strategic partner, the contribution and hard work of our employees, the trust and loyalty of our customers and the innovative and productive outlook of our Board of Directors allows us to look to the future with hope. In this context, I would like to thank our customers, our investors and our employees for their valuable contributions and I extend my respect and gratitude to them all.
Yours respectfully,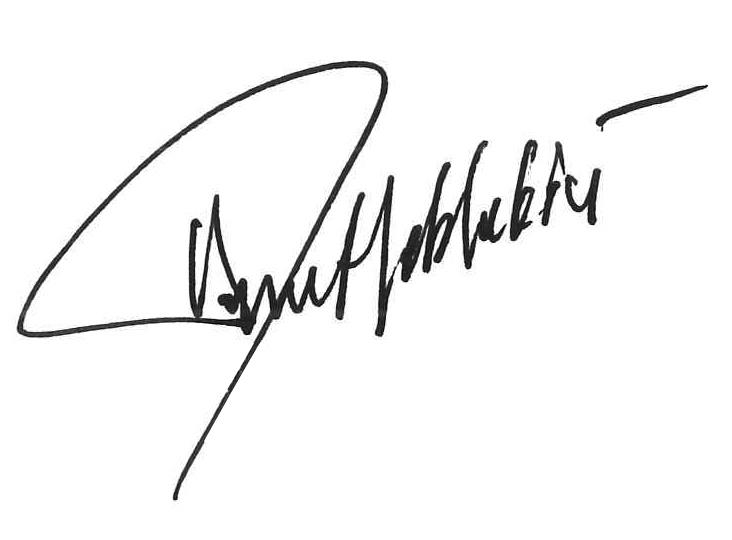 Ümit Leblebici
General Manager