MESSAGE FROM THE CEO
Esteemed shareholders, customers, business partners and colleagues,
2016 will be a year remembered as one of the most challenging years of Turkish banking sector. Our economy faced various internal and external risks. Despite all the unfavorable conditions throughout the year, the Turkish economy overcame the obstacles by quickly responding with all its institutions, primarily the Central Bank of Turkey (CBT) and Banking Regulation and Supervision Academy (BRSA). In 2017, we will be reaping the benefits of these measures taken.
At the face of these adverse conditions, the banking system reacted by optimization of the resources, cost cutting where necessary and making sure that the balance sheet efficiency is attained. This was done while displaying a strong solidarity with the companies in the nonfinancial sector of the economy and helping everyone with honest intentions.
As TEB, we worked hard to make our contribution to the growth of the Turkish economy in these days, so we concentrated not only on financial growth but also efficiency in order to create added value for all our stakeholders with our vision of being "a good bank". For TEB, being "a good bank" means being good for its employees, for its shareholders, its customers and the society. To this end, we kept on investing on a wide range of fields such as innovation, sports, financial literacy, entrepreneurship, SMEs and banking for women entrepreneurs in an integrated manner.
Once again we demonstrated our support for the economy.
2016 was a successful year for TEB the actualizations were in line with our predictions and targets. We executed our general assembly resolutions and reached our targets. Our assets increased by 11% on an annual basis amounting to TL 79.7 billion by the year-end while our net profit for the year was TL 941.8 million. The loans, the most significant indicator of TEB's support to the economy and its customers, made up 71% of total assets in 2016. Approximately half of the TL 56.4 billion loans were extended to the SME's which we believe, are the carrying force of the economy.
As usual, risk management and asset quality were priorities of our Bank and our non-performing loans ratio stood at 3.08%. Our total deposits, on the other hand, increased by 12% and reached TL 49.8 billion. We are keen on backing our steady growth with strong equity, thus, our shareholders equity increased by 12% to TL 7.8 billion as of year-end and our capital adequacy ratio is at 14.37%.
Syndication loan renewed 100%.
We renewed our syndication loan which matured in August and signed a loan agreement for EUR 352 million and USD 205 million with a maturity of 367 days. The total cost of the syndicated loan is Euribor+0.75% and Libor+0.85% respectively. This loan is almost 100% renewal of the syndicated loan obtained in August 2015. The syndication has been yet another confirmation of trust in Turkey's fundamental economic indicators, soundness of our banking system and TEB's successful performance.
Supporting the SME's engaged in foreign trade.
TEB has introduced the "consultant bank" approach in the Turkish banking sector 12 years ago and today continues the same approach providing extensive support for SME's engaged in foreign trade. TEB provided information through news at TEB SME TV on foreign trade, consultancy on a wide variety of subjects such as investment and government incentives, EU funding, foreign trade and customs legislation through TEB SME hot line. We conducted studies to guide companies through our Trade Center network and entrepreneurs who aim to engage in foreign trade through TEA-TEB Enterprise House. We commenced a foreign trade campaign that we backed up with two novel services in addition to our existing ones:
www.tebledisticaret.com offers an extensive collection of foreign trade information with just one click and "Foreign Trade Development Program" provides expert opinion and education on how to use this information.
We continued to provide valuable services such as TEB SME Academy, TEB SME Consultants Program and TEB SME TV to guide SME's on how to use the funding they received. These services are designed to make a difference in the sector and create added value. We have reached over 26 thousand SME's in 103 organizations in 50 cities through TEB SME Academy.
Over TL 205 million loans to women entrepreneurs
In 2016, we managed to develop special solutions designed for women entrepreneurs with an integral service approach through our Women Banking. Over 2 thousand women attended 16 TEB Women Academy events conducted in various cities throughout Turkey in 2016.
We started a new program called "Financial and Advisory Support for businesses Run by Women" and by 2016 year-end we have provided over TL 205 million in loans to more than 5200 customers. As the name implies, the program aims to encourage entrepreneurship among women and support the existing companies run by women.
Our successful work in women banking brought us the 'Innovation in Social and Communal Impact' award from BAI (Bank Administration Institute) Innovation Awards. The organizer, Bank Administration Institute, is a very highly regarded institution in financial services and bank administration worldwide. We are also competing in European Business Awards as the national champion.
In agriculture banking we are serving our customers with our agriculture specialists, TEB employees specially trained in the demands and needs of the agriculture sector. We now have 21 seed branches in areas where we serve agriculture companies primarily.
Total credit allocation exceeding TL 3.35 billion.
In 2016, we continued our support for Turkish economy along with BNP Paribas within the scope of corporate banking. Our total credit allocation for investment loans with a maturity of 5 years or more exceeded TL 3.35 billion as of year-end 2016.
We have provided funding for large scale mining and commercial real estate as well as € 140 million funding to Turkish Grain Board for the purchase of grains.
Thanks to the capabilities and facilities provided by our strategic partner, BNP Paribas Group, we continued to enjoy our pioneer bank status in foreign trade and commodity finance in 2016 as well. Products and services that we developed and presented to our customers like 'Bank Payment Obligation' are being used more frequently and regularly by our customers.
Foreign trade financing models that we design specific to our customers' needs coupled together with the trade center network of BNP Paribas in over 100 spots in more than 60 countries enables us to present our customers cost effective, fast and competitive solutions.
Our long term dedication and investment in cash management in combination with our collaboration with BNP Paribas placed us as the only Turkish bank that provides cash management services in 57 countries worldwide. Our cash management practices through innovative products and services gained recognition in the international arena in 2016 as in previous years. TEB Virtual Account has been awarded the first prize in the category of "the best new product/service" category of Best Business Awards, one of UK's most prominent award programs.
TEB's Cash Management Academy has been awarded 1st prize in 'Best Customer Focus' category by Best Business Awards and announced as the 'Best Cash Management Bank of Turkey' for the third time in 2016 by Asian Banking and Finance Organization.
Startup Business Banking Supporting Innovative Business Ideas
We continue working towards facilitating the adaptation of innovative ideas in businesses and development of the entrepreneurial ecosystem all over Turkey. In this respect, we have provided 360 degrees support for entrepreneurs who have innovative ideas and high value added projects to turn those ideas into startups. The Enterprise House that we established in collaboration with TEA (Turkish Exporters Assembly) is expanding throughout Anatolia as a means of connecting to entrepreneurs all over Turkey and putting their ideas into use that will be beneficial for the economy. We provided both financial and non-financial support to entrepreneurs in TEA-TEB Enterprise houses in 9 cities: İstanbul, İzmir, Denizli, Gaziantep, Trabzon, Mersin, Bursa, Konya and Edirne.
To date, around 4480 new business ideas have been brought to TEB incubation center, 461 of which have been accepted. 30 entrepreneurs were awarded a total of TL 34.9 million investment and 123 entrepreneurs managed to receive government incentive of TL38.9 million TL.
270 students in 12 universities attended 11 "Let's UP" events within the scope of the 2016 "Let's UP" program. In August, 15 entrepreneurs were rewarded with a one week Silicon Valley trip and entrepreneurship program.
As the only bank with an in house synergy for the entrepreneurial ecosystem, TEB supported the entrepreneurs with Startup Business Banking in 2016, while focusing on the angel investors with TEB Private Banking. We contributed to the strengthening of the ecosystem through TEB Private Angel Investment Platform and Investment Club.
As a bank we believe that innovative technologies that will change the world of banking and finance will originate from Turkey. We started the TEB Fintech Future Four Program for the startups that have ideas or projects in finance technology. We believe that banks and startups can build the future vision by working together. The program was initiated on 20 September 2016 and there were 43 very valuable applications. After a careful consideration, 8 projects were selected to move on to final and we believe each of them may just as well be the answer to a worldwide issue in finance.
Double Win for TEB in the International Hackathon
TEB organized the TEB Innovation Competition once again this year. Working for generation of innovative ideas all around Turkey, we initiated this competition in 2007. This year, of the 14 thousand applications received in the competition, 51% of the applicants were university students while 36% were TEB's customers. The Technological Entrepreneurship category that was introduced two years ago received record breaking 1760 applications this year.
In the BNP Paribas International Hackathon organized to promote innovative ideas that will change the customer experience in the world of banking and finance, together with our strategic partner BNP Paribas, we welcomed entrepreneurs with two separate themes. After the jury evaluation, team "Buy Together" got first place and team "Account Worm" came second. These two themes represented Turkey in the International Hackathon and brought TEB a double win.
Expanded Customer Base in Digital Banking
In 2016, we continued to lead the way with innovative products and services in Digital Banking which we consider as strategically important for our Bank. CEPTETEB Digital Banking Platform that was launched in March 2015 enlarged its customer base in 2016 and further developed the customer experience in digital channels. CEPTETEB which offers a customer experience based on speed and ease of use, reached 350 thousand customers and TL 3.3 billion deposits, becoming one of the fastest growing digital banking platforms of Turkey.
A Special Innovation Award for TEB
In 2016, during Turkey Innovation Week, which is organized by Turkish Exporters Assembly (TEA) with TEB contributing as a strategic partner, TEA-TEB Enterprise House projects and entrepreneurs received visitors for three days.
Additionally, at our sister school Haşim İşcan Elementary School in Ümraniye where our headquarters are located, we built a TEB Innovation - Maker Workshop and we hosted the students of the workshop within the scope of Turkey Innovation Week and introduced them to brand new ideas and new horizons.
As the receiver of TEA Innovation Awards Special Entrepreneurship Award, TEB's contribution to the entrepreneurial ecosystem of Turkey was once again confirmed.
The expanding scope and domain of our responsible banking approach
TEB Family Academy that we launched through our "Responsible Banking" approach in 2012 was established in order to leverage society's financial literacy and develop public awareness of saving. We continued our efforts in this vein in 2016. We launched the "Social and Financial Education through Art" project aimed at elementary school pupils, within the scope of cooperation with the Ministry of Education and UNICEF and ensured that financial literacy entered the school curriculum in the 2014-2015 school year for the first time in Turkey.
Our objective is to offer financial literacy activities to a much wider audience on different platforms by developing our collaboration with the Ministry of Education. We plan to provide financial literacy training to 5 million people over a 3 year period through the "I can manage my Budget" project that we launched in this direction. To date, we reached over 11.3 million people through TEB Family Academy and we aim to expand this program to all over Turkey in the near future and provide financial literacy training to 20 million individuals by the end of 2018.
Tennis fever burned on in 2016.
TEB BNP Paribas Istanbul Cup and the TEB BNP Paribas Istanbul Open international tournaments which we organize every year took place on 18 April - 1 May 2016. Çağla Büyükakçay who represented Turkey in singles at Istanbul Cup became champion and İpek Soylu raised the cup in doubles final. We introduced "We are Tennis Fan Academy", the world's one and only academy that fosters tennis fans during the TEB BNP Paribas İstanbul Cup to tennis fans in İstanbul.
We continued to be the main sponsor for TEB Street Tennis activities that we have been organizing together with Turkey Tennis Federation (TTF) since 2012. We also organized TEB BNP Paribas Tennis Stars Series, the first tennis Showdown activity again in collaboration with TTF.
We will continue to contribute to the national economy in 2017.
TEB will continue to provide added value to the national economy in the coming periods, as it has until now. TEB targets productivity-driven growth by generating value for all stakeholders as well as numerical growth. As Turkey's second largest private bank, we will work hard in the future as we do today to further strengthen the multifaceted support we give to the economy.
I would like to take this opportunity to thank all our stakeholders with whom we are working hand in hand to build the future today. We are reflecting our innovative point of view to the way we conduct our business. Our strategic partnership with BNP Paribas is contributing to our strength. Our customers' loyalty and trust is giving us hope and inspiration. When combined with the support of our Board of Directors and the hard work and contribution of our employees, all these factors above will carry us to future and TEB will always be the "good bank" of Turkey.
Yours Respectfully,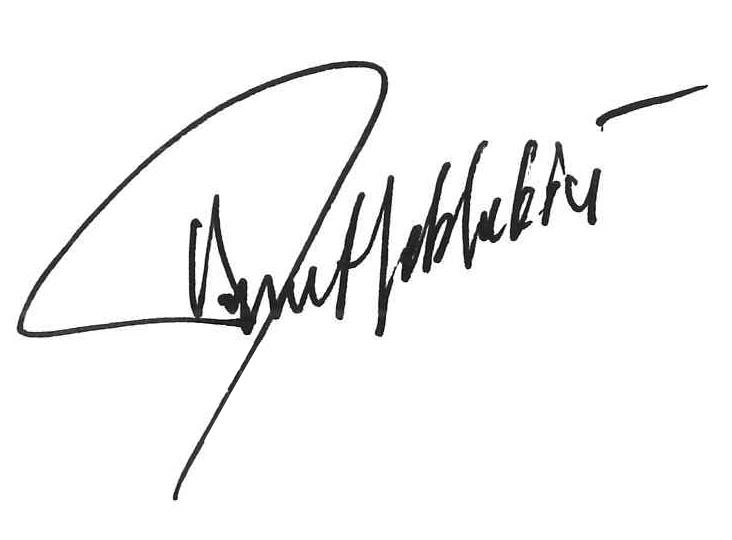 Ümit Leblebici
General Manager