MESSAGE FROM THE CEO
Esteemed shareholders, customers, business partners, and colleagues:
We have just left behind a year in which the global economy's appearance was beset with uncertainties. In this process our country's economy registered growth on the order of 3% and our industry maintained its growth essentially through an expansion in credit placement.
Our bank completed its 87th operational year with an even more burnished domestic and international reputation and with a stronger market position while the financial and operational performance that it registered it once again demonstrated the strength of its contributions towards increasing shareholder value.
In the year now behind us, TEB's total assets increased by 18% and reached TRY 63 billion; during the same period its total deposits grew by 15%. As a result of this growth, whose rate was above the sectoral average, our total deposits reached TRY 39.4 billion, our shareholders' equity increased by 12% and rose to 5.9 billion, and our capital adequacy ratio stood at around the 14% level.
Our total lendings, which provide the evidence that we are properly carrying out the basic function of banking and which also reveal the dimensions of our ongoing support for the national economy, development, and employment, reached TRY 45.4 billion in 2014.
The total volume of our lending increased by 18%, which was also above the sectoral average, and accounted for 72% of our balance sheet. Looking at the details of our loan portfolio we discover two things that are especially gratifying: the first is the healthy structure of the portfolio; the second is a placement distribution that reveals our success in executing our SME-centric banking strategy. At 46%, our loans to customers in the SME segment made up the biggest part while our non-performing loan ratio was a mere 2.43%.
Just as in all of our business lines, the year just past was also a successful one for our subsidiaries as well. TEB completed 2014 showing a pre-tax profit amounting to TRY 795 million. In a year in which our net profit was up by 16% and reached TRY 622.6 million, our net banking revenues were also up by 15% and weighed in at TRY 3,319 million.
As a result of our efforts to improve productivity and efficiency, the rises in our return on equity and return on assets ratios also continued in 2014. As of year-end, those ratios stood at 12% and 1.07% respectively.
Another aspect of our 2014 growth performance is to be observed in the developments that we registered in our service network and in our customer numbers. Last year we delivered service through 546 branches in 72 cities of Turkey' while we witnessed our customer base top 5 million According to end-2014 figures, the number of customers using the TEB online branch exceeded 550 thousand while the number of those opting to use the bank's CEPTETEB mobile banking app was over 227 thousand.
As evidence of the great importance that our bank gives to innovation, our gains in the mobile service delivery channels are also noteworthy. We regard alternative service delivery channels as being very important from the standpoint of managing our cost base in the most effective way possible; thus it is gratifying to see the number of customers using them increase literally day by day.
Our 2014 performance as outlined above reveals the validity of our strategies and policies while also confirming that we are advancing confidently and unfalteringly along the path of long-term sustainable growth.
Through our lending activities we continued to support economic growth.
Developments in the global economy continued to have an impact on our national economy through such conduits as international capital flows and foreign trade. Having demonstrated a mostly positive performance during the global crisis, the Turkish economy nonetheless slowed down somewhat in 2014 in reaction to adverse worldwide developments. With regional political tensions and exchange rate volatilities dominating the agenda last year, the Turkish Central Bank's high-interest/tight-liquidity policies depressed consumption expenditures while economic policies aimed at covering the current account deficit helped rebalance internal/external demand and narrow both the current-account and foreign-trade deficits. From the business world's perspective, the conditions just summarized made it necessary for all economic actors– from industrial heavyweights to SMEs–to take a more attentive and hands-on approach in the conduct of their operations.
In 2014 TEB once again stood by its customers and demonstrated its support for them with a broad range of credit and other products, services, and solutions. As I noted at the beginning of my message, small- and medium-sized enterprises (SME) make up nearly one-half of our credit-customer portfolio. This is a direct outcome of a strategic choice that our bank has made.
Our bank's lendings to SMEs outpaced the sectoral average as measured both by actual numbers and total volumes. Through a large number of campaigns addressing different needs, we continued to provide SME customers with advantageously-termed solutions to their cash requirements. Last year TEB dispensed more than TRY 1.5 billion as commercial loans.
According to December 2014 figures published by the Banking Regulation and Supervision Agency (BRSA), the Turkish banking industry's total lendings to SMEs grew by 19% year-on: TEB's loans to this segment by contrast were up by nearly twice that rate at 37%.
According to the same BRSA report, TEB controlled 6.14% and 9.52% shares of the cash credit and non-cash credit markets respectively in the SME customer segment. Our bank also increased its market share of agricultural loans to 5% while it continued to dominate the sector with a 37.5% market share of gold-based lending.
Taking a broader view of the matter, when our bank's loans to SMEs and to its corporate and commercial customers are taken into account together, TEB's support to the national economy reaches TRY 31.2 billion, a figure that corresponds to 69% of its loan portfolio. TEB naturally also continued to support private individuals in 2014 as well: the total volume of our retail lending was up by 14% year-on and reached TRY 13,815 million.
2014 was a year in which we shared increasingly more of our initiative and expertise in foreign trade finance with our customers. According to figures dated 30 September 2014, the sector's export-finance lending accounted for about 7% of total loans when retail credit is excluded. In the case of our own bank, that percentage was 16%. TEB ranks 5th from the standpoint of its volume of export finance while its share of Turkey's total foreign trade topped 6.5% in 2014. Regarding foreign trade finance as a segment in which it will continue to support customers of every size from SMEs tocorporate customers, our bank has both the experience and the ability to go on distinguishing itself in that business line.
Last year our bank lent out more than it took in as deposits: as of end-2014, the ratio of TEB's loans to its deposits stood at 115,1%.
We continue to expand and diversify our sources of funding.
Although our bank relies on its own fixed-term deposits to fund much of its lending, it also continued to expand and diversify its sources of funding by taking advantage of opportunities made possible by markets.
In 2014 the total volume of our time deposits increased by 17.6% while total deposits accounted for 63% of our balance sheet. Demand deposits, which are important to TEB because of their usefulness in cost-base management, also continued to grow and reached TRY 5.5 billion last year.
Our bank continues to make productive use of international markets as a source of low-cost, long-term funding. The syndicated loan that we obtained to support our exporter customers was renewed at the rate of 113% of its 2013 total. This loan, which provides our bank with a total of USD 625 million in resources, was renewed at Libor/Euribor + 0.90% making it one of the lowest-cost sources of funding for which an agreement was signed in the Turkish banking industry in 2014.
In line with our efforts to diversify our funding resources and to offer investors products other than deposits, TEB successfully carried out a bond issue with a total nominal value of TRY 991.6 million and range of maturity options. Our bank undertook bond issues in international markets as well in 2014. Under the Euro Medium Term Notes program, which makes it possible to issue debt instruments in a variety of currency units, we had secured USD 126.6 million in funding as of year-end.
In line with our goal of balancing our funding structure in the most cost-effective way possible, we will continue our efforts to develop our resources and to create new funding alternatives in 2015.
We recognize the importance of women's participation in economic activity and we support it.
TEB regards involving women in economic activity as an important objective from the standpoint of ensuring Turkey's sustainable growth and development. Focusing on opportunities to increase such involvement in its SME banking business line, in 2014 the bank began supporting female entrepreneurs with a specially-designed suite of products and services.
Foremost among the serious problems that female entrepreneurs face in business are insufficient access to financial products and services and the difficulties they have in reaching international markets. Female entrepreneurs may suffer from inadequate education and/or from a lack of business management experience. This frustrates their growth and may eventually cause them to drop out of the formal system entirely. When considered from all its aspects however, there is potentially tremendous value in supporting women's involvement in economic activity.
In 2014 TEB was accepted as a member of the Global Banking Alliance for Women (GBA), which seeks to support women's involvement in the formal economy throughout the world. Working through 39 financial institutions in 135 countries, GBA is the biggest international network of banks that have focused on the growth of women in business.
TEB is one of only two banks in Turkey to have been admitted to GBA. Thanks to the momentum generated by this international initiative, our bank will not just be supporting but will also be authoring projects whose aim is to attract ever more of our country's women into business.
We've succeeded in reaching out to nearly 40 thousand entrepreneurs.
Having successfully made innovation integral to its corporate DNA, TEB continues to stand by our country's entrepreneurs through its startup business banking operations and to provide them with opportunities to bring their innovative business ideas to life. Our bank strives to support, on issues ranging from consultation to mentoring and from promotion to investor presentations, entrepreneurs who come up with innovative business ideas.
TEB originally launched Turkey's most comprehensive and ambitious startup business banking initiative with the goal of reaching 15 thousand entrepreneurs a year. In much less time than that the bank reached around 40 thousand enterpreneurs and  TEB continued its efforst to turn even more innovative business ideas into economic value in 2014.
In the wake of the TEB Enterprise House that we opened in İstanbul in 2013, we have begun extending this idea throughout the entire country in collaboration with the Turkish Exporters Assembly (TİM). The first TİM-TEB Enterprise House opened its doors in November 2014 in Gaziantep, where it also has the support of Gaziantep University's Teknopark and Technology Transfer Offices and will be encouraging innovative projects with export potential. Our goal is to expand into other parts of the country in 2015 with the intention of increasing the total number of TİM-TEB Enterprise House operations to ten.
As part of our mission to bring entrepreneurs and potential investors together with each other, in 2014 our bank found the business ideas submitted by 37 of 750 entrepreneurs worthy of further consideration and it introduced 14 of those to potential angel investors. It gives me pleasure to note here that five of the entrepreneurs whom we linked up in this way saw their dreams turned into reality. Another initiative that we think will be important to invigorating our country's entrepreneurial ecosystem is the TEB Private Banking Angel Investment Platform that we launched last year.
At a time when we are on the eve of adding an international dimension to the support that we give entrepreneurs, we have full faith and confidence both in the validity of our model and in the future in the context of our business partnerships. We believe that the innovative spirit and strengths of our country's entrepreneurs are an extremely important asset and we intend to continue providing this support in many different ways.
TEB Family Academy racked up new successes in 2014.
As of December 2014, 160 thousand people had been reached through TEB Family Academy, a TEB project where financial literacy and access initiative that we launched in order to help millions of families make a better future for themselves.
The "Social and Financial Education through the Arts" project for schoolchildren, in which TEB employees take part voluntarily, has been conducted jointly by the Ministry of Education and UNICEF with the support of TEB. Within the scope of the project, financial literacy has been made a module of the national curriculum studied by 11 million primary- and secondary-school pupils.
At the second round of the Financial Literacy and Access Summit held at Boğaziçi University on 27 October 2014, the results of the second "Financial Literacy and Access Index Survey", a joint undertaking of that university and TEB, were also announced.
In May 2014, a traveling children's theater company (TEB Çocuk Tiyatrosu) was formed to help foster basic financial knowledge among children under the TEB Family Academy. The theater's admission-free performances of Rüzgar'ın Kumbarası [The Wind's Money-Box] were attended by 15 thousand young spectators.
We continue to transform technology into service.
In 2014 we continued our investments in non-branch banking services in keeping with our "The Bank That Transforms Technology Into Service" slogan.
As of year-end, TEB had a network of 1,635 ATMs in operation all over Turkey through which a total of 65 million transactions were performed during the previous twelve months. In 2014 our customers handled 63% of their deposit, 85% of their withdrawal, 76% of their credit card payment, and 84% of their money transfer transactions through TEB's digital banking channels.
Regarding the integration of technology into all of its banking products and services as a fundamental goal, our bank continues to author many innovative practices that make customers' lives more convenient by taking up less of their time and to distinguish itself as a financial institution that is known for its many "firsts".
Among the many digital banking innovations that TEB has been responsible for, the first that come to mind are TEB Pratik Borsa, a mobile app developed for stock market and futures & options trading; the world's first mobile banking app specially developed for the Samsung Gear 2 smartwatch; an app that employs iBeacon technology allowing online shopping payments to be made using QR codes. TEB digital platforms contributing to our bank's goal of making customers' lives more convenient received 41 awards and recognitions in 2014, a year in which there was an 81% increase in the number of customers using such platforms.
In 2015 TEB will continue its efforts to expand and improve its digital banking platforms not only to diversify the innovative solutions that add value to people's lives but also to share the value that we create ourselves others as much as possible.
In 2015…
With its deep-rooted past, corporate culture, and peerless experience, TEB is both confident and committed as it looks to the future.
Our strategic partnership with the globally-recognized brand that is BNP Paribas both motivates us and strengthens our ability to correctly interpret global market conditions and to quickly adapt our corporate strategies accordingly.
With its professional management team and employees and with its eye resolutely set on both the future and getting to top, TEB has all the strength it needs to fulfill its mission as a premier financial institution.
We thank all of our stakeholders for contributing to our success.
Our team's 2014 performance is a source of pride indeed. Their success is as much the product of their teamwork as it is of individual effort in which each and every TEB employee diligently and completely fulfills the duties incumbent upon them as a member of this company and a participant in its corporate culture.
I believe that with the support and guidance of our shareholders and Board of Directors, it will be easy for our bank to achieve its goals in the future as well. In closing therefore I take this opportunity to thank our customers, our investors, and our employees for their valued contributions and for their confidence in our brand.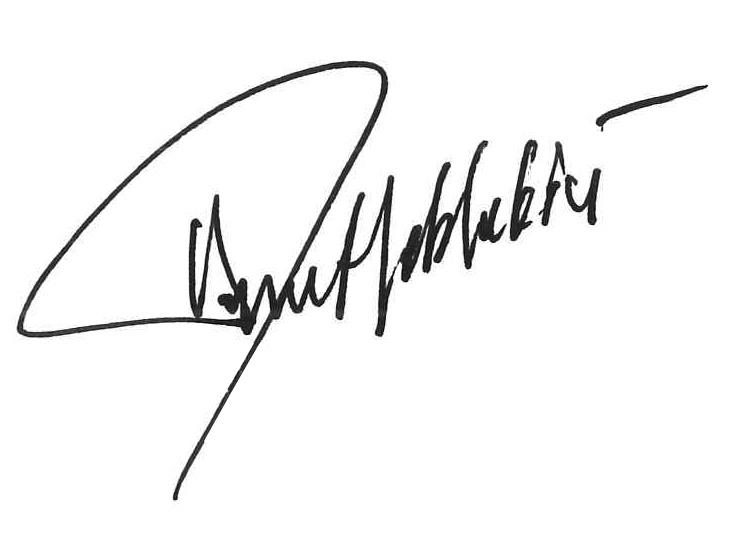 Ümit Leblebici
Genral Manager